Vienna, from Vienna to Budapest, from Budapest to Vienna, Zagreb, from Zagreb to Budapest, from Budapest to Zagreb, Ljubljana, from Ljubljana to Budapest, from Budapest to Ljubljana, Bratislava, from
TRANSFER BUDAPEST HUNGARY
Our company has been active for more than 10 years, with providing activities ranging from private transfer services for smaller events and business travel for business people to the organized trips for tourists on holiday in Hungary. We provide also individual transfers from or to abroad countries as well. Our drivers international experience is the guarantee of the transfer quality. For many years all our drivers have performed a professional job by responding to every need of classy transport and ensuring maximum confidentiality in all circumstances.
At Transfer Budapest Hungary, we have a vehicle to fit every group size, so you can all enjoy your private transfer together with your family, colleagues or friends. If you're travelling with up to 8 people, you'll all fit comfortably inside our spacious minivans. Or, if your group is only 3 people or less, then one of our modern MPVs will get you to your destination. We pay attention to the needs of our customers, especially to children and people with disabilities.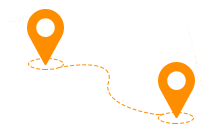 Direct Transfer
Private door-to-door transfers between cities and countries. More comfortable, flexible and faster than a train or bus.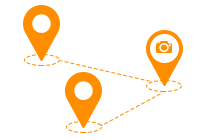 Stopover Trip
The perfect way to visit smaller towns and countryside highlights during your transit between bigger cities.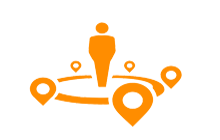 Multi-day Tour
Personalized transportation with sightseeing and tourist stop options all across the Central-European region.
Why you should choose us:
Professionalism: Transfer Budapest Hungary as a company guarantees you always professionalism and care from both our office team and from our driver team.
New vehicles: Transfer Budapest Hungary provides you always the new models of vehicles and are all licensed under the strict Hungarian laws. This is also applied to our driver team and to everyone who is travelling with us. Travel faster and safer to your destination than train or regular bus with our professional, friendly drivers.
English-speaking drivers: Transfer Budapest Hungary guarantees when you decide to choose us that the driver will speak fluent English. Your driver will be punctual, well groomed and educated.
Immediate response to all your questions: Transfer Budapest Hungary offices are open for 12hrs / day (Monday till Sunday), so you will always have an immediate response to all your questions.
Competitive rates: Transfer Budapest Hungary guarantees honesty and competitive rates, with no hidden fees and prices agreed upon are all advertised on the website (so all is clearly stated) and are always respected.
Personalized transfers:
We have quality long-distance transportation services combining highly skilled chauffeurs with special licensed and fleet of modern vehicles, ready to meet all your business transportation needs. We treat everyone as a VIP and work extremely hard to make their ground travel experience a relaxing one.
Chauffeur driven car hire is the ideal combination of taxi and the car hire for comfort plus cost-effective price and when you hire a car with driver, your journey will be safe. Our vehicles and drivers are insured. Our fleet is comprised of up-to-date, mechanically safe vehicles with high security features. For optimum comfort our vehicles are also equipped with air conditioning and additional heating. Transfer Budapest Hungary garage will guarantee all of this and ensures the safety of care of all our clients.
We do not provide city taxi service in Budapest area between the airport and old town, port, bus or railway station.